"AIR TRANSPORT IS THE SHIPPING means ON THE RISE, due to its swiftness and THE OPTION OF getting to ANYwhere in THE WORLD WITH A WARRANTED DELIVERY DATE"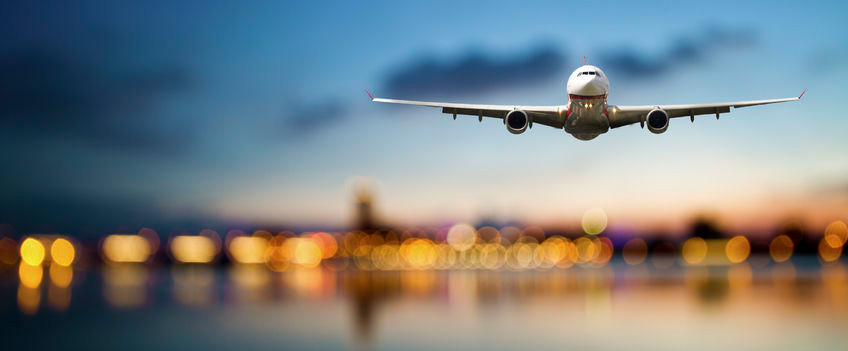 INTERCOEX is an agent accredited by IATA (International Air Transport Association) a worldwide association which brings together all air transport airlines and cargo agents, with trade agreements, which enables us to offer competitive rates for your export shipments.
For your import shipments and through our network of IATA (International Air Transport Association) agents in all continents, we have a comprehensive air transport service, and furthermore, handle all the necessary procedures:
Collection and delivery in the terminal
Security control
Flight booking
Clearance and customs procedures
With the maximum guarantees and to any destination, from your supplier to your home.
Air transport is undoubtedly more widely used, in terms of shipment volume , due to its speed and timeliness, although it is the most expensive option as regards the conventional means of transport.
No doubt you already know that the goods are paid by weight or by volume at a rate of 1 m3 = 167 Kgs. This is a very important issue in air transport when carrying out cost calculations well and planning an import or export shipment. We advise you on choosing the best option.
DANGEROUS GOODS
We are also certified by IATA and by the Spanish Air Safety Agency (AESA), as an accredited agent complying with the requirements of the National Safety Plan NSP and are authorised to handle and ship dangerous goods..
PERISHABLE GOODS
If your activity or business consists of shipments of perishable goods whether food, plants, live animals etc., we have qualified personnel to carry out both shipments by air cargo as well as customs procedures and inspections which come from the sanitary, veterinary services, phytosanitary products etc.
SERVICES ON SUNDAYS AND PUBLIC HOLIDAYS
Should your goods arrive or depart on Sundays or public holidays, we have a specific service available upon the client's request to carry out the customs procedures at any time.
Many goods arrive daily at the Barajas Airport which cannot wait for the standard operating hours of Customs, that is why Intercoex offers this service to its clients.
In addition to the customs documentation necessary for import or export procedures, it is required for land transport that the goods be properly packaged, furnishing the weight, measures of the boxes, type of goods, complete address of the location of loading and delivery points, as well as a name and contact telephone number to carry out the service quickly and efficiently.